Their Challenge
Toletta partnered with Cliverse to use content marketing and a giveaway promotion to increase awareness within the U.S. market and gain insights into the attitudes and needs of American cat guardians.
Our Approach
Cliverse developed a content marketing strategy that would introduce users to the Toletta system while encouraging qualified leads to fill out a survey about their household and needs.
We decided that a giveaway would be the best incentive to drive users to fill out the survey. Three winners would receive a free Toletta litter box and subscription to the Toletta app. Toletta chose the survey questions and developed the signup form, then our team reviewed it and proposed revisions to ensure that it would connect with our audience.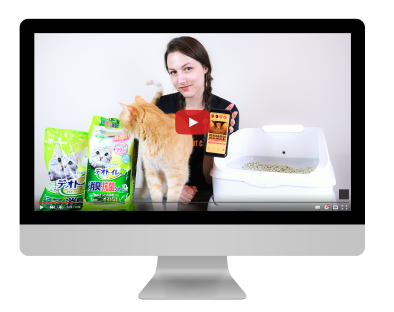 Knowing that authentic user reviews are among the most powerful modes of connection with highly-conscientious cat guardians, our content team started by using the Toletta system and published a written review on the All About Cats site. Once published, we promoted the written review via email marketing and Facebook.
After the article started to drive signups, we produced and published a video review of the Toletta system on the All About Cats YouTube channel. In addition to reaching our YouTube audience immediately, we promoted this video and the connected giveaway through email marketing and a YouTube post.
After receiving 473 signups and choosing three winners representative of their target demographic, Toletta plans to continue to use this collaboration as a source of consumer insights as they prepare for their U.S. launch.