Welcome to
Cliverse!
Cliverse Media owns some of the online pet space's best-loved media brands. Each is run by a dedicated team of writers, editors, videographers, and designers who love producing content that's as accurate as it is engaging. We like to think our high-quality written and video content is professional with a genuine touch. We work with top experts in each field to help ensure that our audience gets only the best information.
Our
Brands
Trusted by
Awesome Clients
Not to brag, but a lot of hot startups and market leaders reach out & touch base to commission our work.
What Clients Have to Say
About Us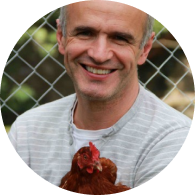 I've been working with the Cliverse team for nearly a year, and I have found them all to be helpful, ethical, and interested only in providing the best possible information for carers
about their much loved pets.
Featured

In
With Cliverse Media, you can grow your business and connect with our active audience of pet lovers.
Interested in collaborating with us?