Their Challenge
As an emerging pet electronics brand, Petlibro wanted to increase awareness, social credibility, and sales. In September of 2020, they contacted Cliverse with their interest in collaborating through the All About Cats brand.
Our Approach
In order to achieve the company's two goals of increased awareness and sales, Cliverse developed a content marketing strategy that would introduce our audience to the Petlibro automatic cat feeder while encouraging them to purchase a discounted product.
With assistance from our marketing team, Petlibro generated a unique 20% discount code for All About Cats. In addition to driving sales, this code would allow the company to track conversions made through the marketing campaign.
Knowing that genuine reviews are among the most powerful modes of connection with our audience of highly-conscientious cat guardians, our content team started by using the Petlibro automatic cat feeder system. Based on this in-depth testing and analysis, we published a written review on the All About Cats site.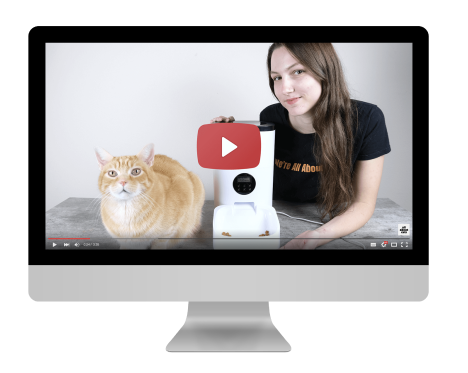 After the article was published, we released a video review of the Petlibro automatic feeder. Petlibro immediately started receiving sales through our links on both the article and video. To increase the promotion's reach, we also featured it in our email newsletter.
A month since this campaign began, All About Cats' written review is ranked directly after the Petlibro website in Google search results for "Petlibro automatic cat feeder" and our video review is the first video result. These in-depth reviews help the brand to establish trust and will continue to drive sales in the years to come.
Cliverse has continued to work with Petlibro to help them connect with their target customers and develop their offering, providing continuing feedback and updating content pieces to reflect changes in product design.